---
Welcome to the home of Heppe Show Pigs!

Located in Northeastern Ohio, we are producing Chester Whites and Crossbreds with the goal of being competitive in the show ring. Litters are farrowed twice a year in the late winter and again in the late summer. Through the use of superior genetics, We've assembled a set of sows that we believe can make competitive barrows and gilts not only at the county level, but at the the state and national levels as well.


​

Be sure to check out our newly updated "Sows" page!!
We are excited to announce our first ever public club pig auction!

Previously all pigs were sold off the farm, but we believe this new format will do nothing but help our customers succeed and allow us to grow and reach an even bigger customer base!

This sale is for our February Crossbred pigs only. January pigs for July fairs and March pigs for late September fairs will still be sold off the farm.
Contact Adam for more details.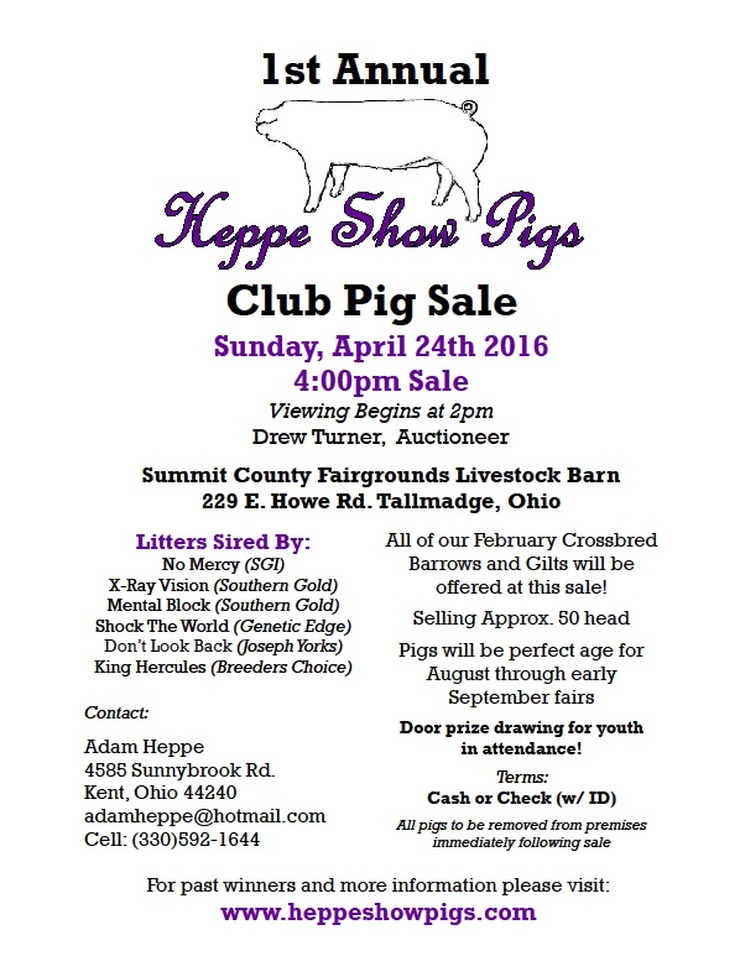 If you would like to download a printable copy of our flyer, please use the PDF download link below:

Be sure to check out the "Winners" page for previous champions!
---