---
Welcome to the home of Heppe Show Pigs!

Located in Northeastern Ohio, we are producing Chester Whites and Crossbreds with the goal of being competitive in the show ring. Litters are farrowed twice a year in the late winter and again in the late summer. Through the use of superior genetics, We've assembled a set of sows that we believe can make competitive barrows and gilts not only at the county level, but at the the state and national levels as well.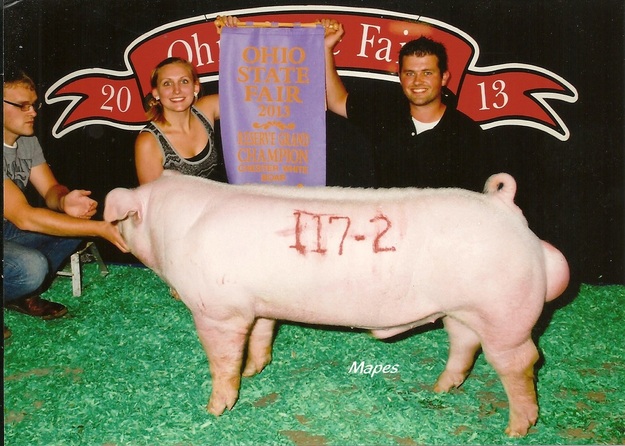 Pictured above is our 2013 Ohio State Fair Reserve Grand Champion Chester White Boar!

Be sure to check out the Winners page for more champions!
---
Be sure to check out our herd sire, Triple Crown 5-3, on our sires page!